Authentic8 is proud to announce its cloud-based platform is the first authorized FedRAMP web isolation solution meeting strict security standards
Receiving FedRAMP approval reflects the high security standards of the Silo Web Isolation Platform, its products and cloud infrastructure, and means it's suitable to host U.S. government data.
FedRAMP Web Isolation Platform Approval Puts Silo in a Class of Its Own
FedRAMP is the only third-party certification program approved by the U.S. government to vet the integrity of private cloud services. The authorization makes Authentic8 one out of approximately 215 vendors to obtain the Federal Risk and Authorization Management Program's approval, and the only cloud-based web isolation platform to do so.
FedRAMP has a stringent testing process, using third parties — rather than self-certifications — to assess and validate compliance with a codified set of federal risk management requirements. It also serves as a superset of many other major security frameworks including NIST, SOC 2, PCI and HIPAA. This means any organization, whether public sector or private, benefits directly from the inherent security of FedRAMP-authorized solutions as well as the continuous improvement process that FedRAMP entails.
""Our security controls, combined with core Silo capabilities like access control, data policy enforcement and encrypted logging help our customers to ensure their own compliance with other standards like HIPAA, CCPA/CPRA, GDPR, SOX, GLB, PCI and more.""

— Michael Fledderjohann, Authentic8 Director of Security and Compliance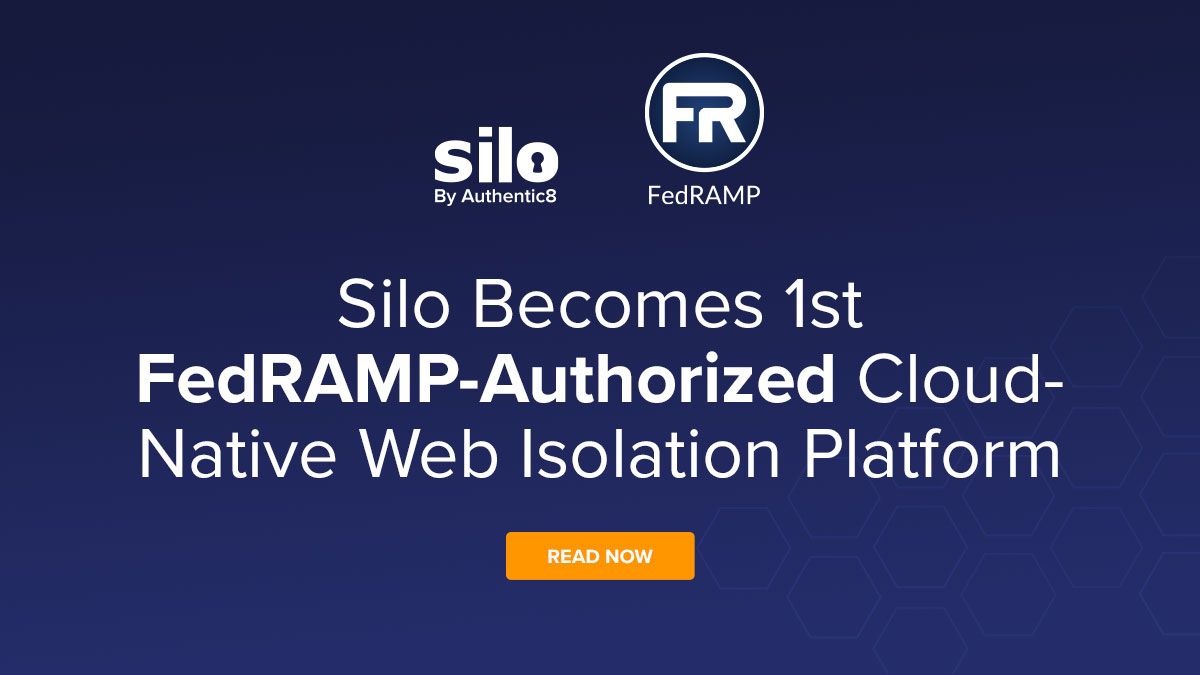 About Silo Web Isolation Platform
Authentic8's patented Silo Web Isolation Platform works by creating an isolation layer between users and the web by executing all web code off-site in a disposable container in the cloud, keeping it from reaching the network environment or end device. Silo embeds security, identity and data policies directly into the browser. It unlocks the power of the web and eliminates the risks of uncontrolled third-party web content, unauthorized access,  employee misuse of unmanaged devices or malicious intent by hackers or state-sponsored actors.
Both government agencies and Fortune 500 enterprises use the Silo Web Isolation Platform to:
Harden and simplify their security architectures
Give secure and anonymous web access to staff
Control high-value workflows, sensitive data and web-based applications
Conduct web research with zero risk of attribution back to the device or network
For more information about Silo by Authentic8, visit the FedRAMP Marketplace or authentic8.com.